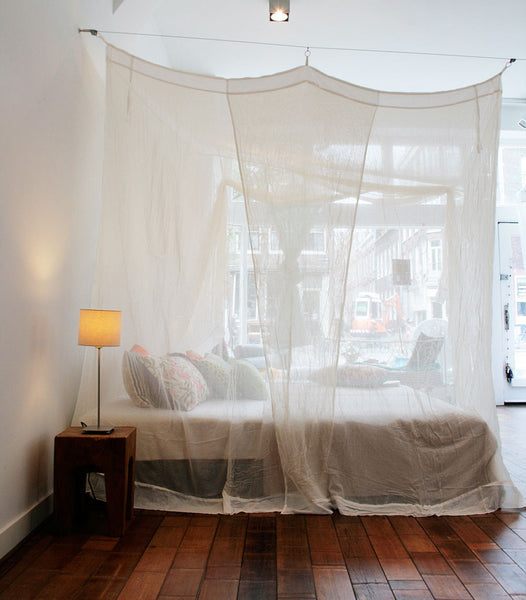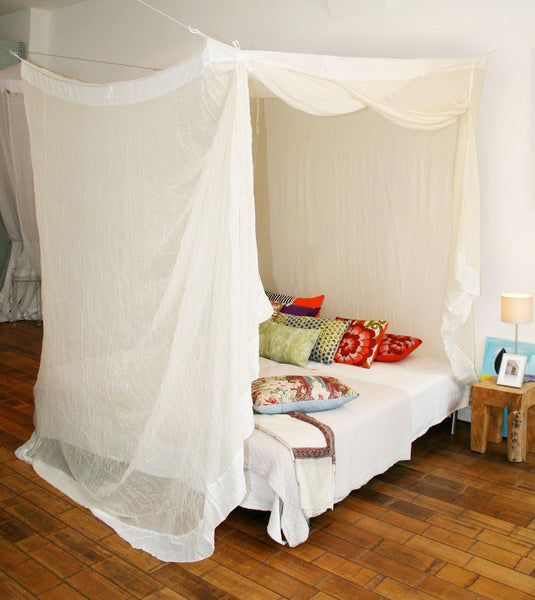 Rectangular BAMBOO Mosquito Net
Klamboe Collection ® is the first to develop mosquito nets made of 100% bamboo fiber. Bamboo fabric has many advantages: the material is very environmentally friendly (fully biodegradable) odor-free, it ventilates very well and is anti-static.
These rectangular mosquito nets are made of 100% BAMBOO fiber thread. 

These beautifully finished mosquito nets are also easy to attach to a ceiling and/or wall with strings. These bamboo mosquito curtains have, just like the other rectangular models, a large border on both length sides so that you can get into the bed from each side.
Single
Double
Length    
: 7' 3" ft/in
: 7' 3" ft/in
Width

     

: 3' 3" ft/in

: 5' 3" ft/in

Height

    

: 7' 9" ft/in

: 7' 9" ft/in

Weight

   

: 3.06

 lbs

: 3.96

 lbs

Price

      

: $ 129
: $ 159
Twin
King size

Length  

: 7' 3" ft/in

: 7' 3" ft/in

Width

 

: 6' 7" ft/in

: 7' 7" ft/in

Height

 

: 7' 9" ft/in

: 7' 9" ft/in

Weight

 

: 4.18

 lbs

: 4.4

 lbs

Price

 

: $ 179
: $ 199
Material

: 100% Bamboo

Packing

: Cotton bag