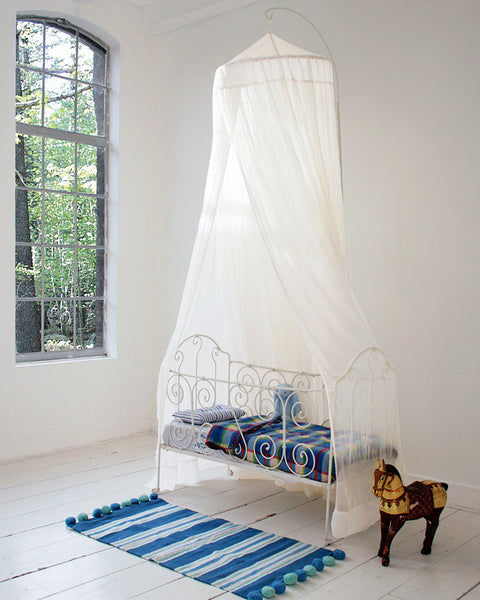 Mosquito Net for Kids BAMBOO
Our Bamboo Mosquito Net for children is one-of-a-kind. These are the first real "eco" mosquito nets for children. This Bamboo material is very environmentally friendly and also has excellent ventilation. The tissue stays fresh even when the weather is hot and sticky.
Because bamboo naturally contains anti-bacterial ingredients, the tissue always smells fresh and is very suitable for children with allergies. The tissue is very soft, wrinkle resistant and does not absorb odors. All bamboo material used for the manufacture of our Mosquito Nets is organically grown.
Also, the production of this bamboo fabric does not cause a threat to the food supply of Pandas. They eat a different type of bamboo.
The Bamboo Mosquito Net for Kids will be available on the 21st. You can pre-order and we will ship them as soon as they are in.
Single & children's beds
Circumference

: 1100 cm

Rattan Hoop

: 60 cm

Height

: 250 cm

Weight

: 2.64

lbs
Price
: $ 129
Material

: 100% bamboo

Packing

: Bamboo bag