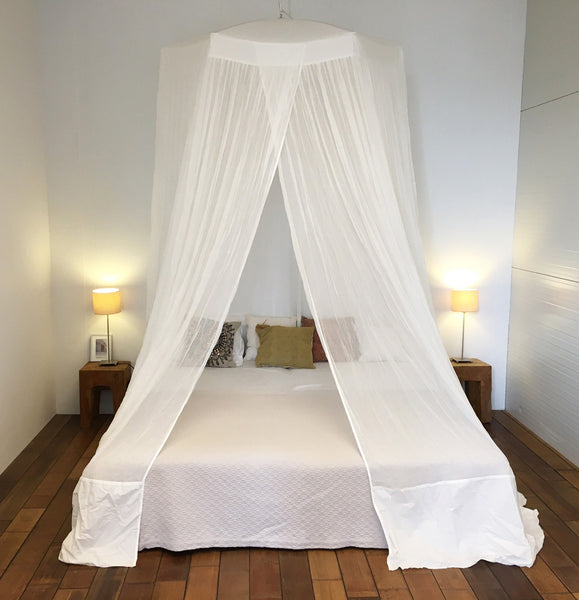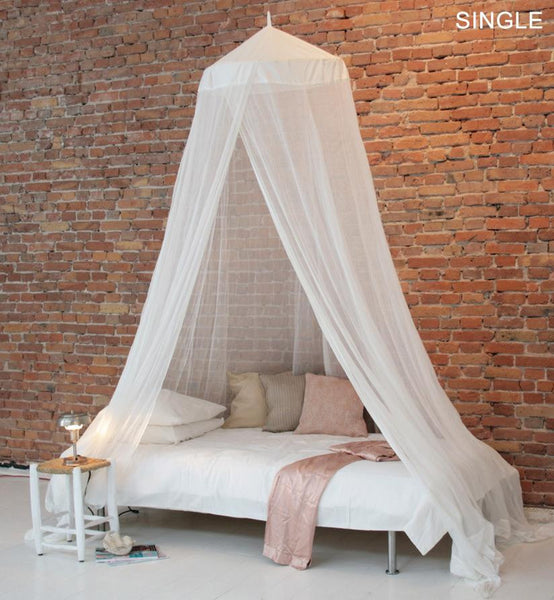 Mosquito Net Bamboo
Our Bamboo mosquito nets made from 100% Bamboo fiber and are one-of-a-kind. We are the first to sell the real 'Eco-Friendly' Bamboo nets. Besides that they're very functional: the mesh fabric breathes and ventilates exceptionally well because of the sublime hole structure of the fiber. This way the fabric stays cool even in hot weather.
Bamboo naturally contains anti-bacterial components, the hypoallergenic fabric will always smell fresh and is therefore very suitable for people with allergies. The fabric feels very soft, is wrinkle-free and does not absorb odors. Organically grown Bamboo fabric is used for the production of this Mosquito Net.

Also, it is fair to say that the production of bamboo fabric does not cause a threat to the food supply of pandas. Fortunately, they eat a different type of bamboo.
The Single (hoop) and Majestic model can be shipped immediately.
 
Single
Majestic
Circumference
: 36' 1" ft/in

: 45' 9" ft/in

Rattan Hoop (Single)

Bamboo Frame (Majestic)

: 1' 9" ft/in

: 4' 6" ft/in

Height

: 8' 2" ft/in

: 8' 6" ft/in

Weight

: 3.08 lbs

: 3.96 lbs

Price
: $ 129
: $ 189
Material

: 100% Bamboo

Packing

: Bamboo bag